NitroNOX Pro...
NitroNOX Pro Vs. Other Pre-Workout - Unlike other pre-workouts that provide good energy, as long as you don't mind the jitters, mid-workout crash and the nap you end up taking driving home…NitroNOX Pro gives you the clean energy boost to get you through your workout and the rest of your day.
- SupplementInnerCircle.com
---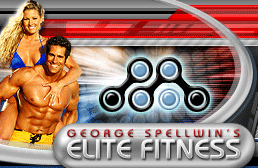 After about five days use of NitroNOX Pro it is my opinion that this preworkout is a quality product with excellent ingredients. Super focus and energy throughout the day. No crash like some others and no stomach issues either... Overall excellent product. I give it a 4.5 out of 5.... I will recommend to friends.
- rpgove, EliteFitness.com
---
Well gone a few more workouts and I still must say NitroNOX pro is still doing its job. I had a killer leg day planned today and took the one scoop and off to the gym I went. Still feeling the BA tingles about 20 mins after drinking. Ran the gauntlet of back squat, front squat, barbell lunges, wall balls, calf work, and still was feeling so good I ended with box jumps. My legs were TOAST. great energy and focus as always. I will give it another few weeks before I write again and give a final review. But so far loving NitroNOX. It's a great PWO for me. Will definitely purchase it again. Why wouldn't I? It does everything I ask of it. Thanks - JusticeTX, AnabolicMinds.com
---
NitroNox Pro is LEGIT!!!!
Energy comes on quick and is a nice steady level of useable energy that doesn't leave me crashing later on in the day after a AM dose. Still no BA tingles to mention but this AM im feeling a slightly different feeling but nothing that bugs like BA usually does to me.

Taste/Flavor/Mixability is all on point and for a preWO that looks heavy and just sinks it instantly mixes with no gritty swigs or a need to keep shaking your shaker. If your on the fence about NitroNox Pro just jump and pick yourself up a tub while its on sale. - Scope75, AnabolicMinds.com
---
The Best PreWorkout
I have ever used!!
I WILL BUY ANOTHER
NitroNOX Pro will now be the Favorite PWO I Go Back Too!! -Rocket3015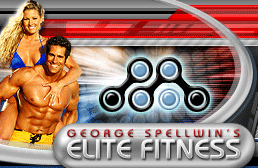 Day 2 of NitroNOX Pro. Did back and biceps. Today was awesome.... I took it 30 min before my workout and this time I got the tingles which I like. Started out doing bentover barbell rows and upped my weight 10 lbs. After this I just went crazy I couldn't stop myself from lifting i didn't want to take rest periods I was an animal. I got some really nice pumps in my biceps and upper back/rear delts. More than ever before.that just made me go harder yet. Also had the best vascularity ive ever had very defined vein running down my bicep into forearms. Thats what ive been looking for and nitronox is providing. Stayed very focused and no jittery energy just had to keep lifting. Im really enjoying this product so far I like it better than any other pwo even original jack3d with dmaa.
- yeabuddy, EliteFitness.com
---
Taste; 5/5
When I received the Kiwi Strawberry, I was not excited, neither Kiwi nor Strawberry are my favorite flavors. Much to my surprise this is one of the best tasting PWO formulas I have ever had. Very smooth, not to sweet, not at all tart and no aftertaste. It is spot on.

Mixability; 5/5
1 scoop in 8-10 oz of water in a shaker bottle and 20 shakes (I always shake 20 times, must be OCD) and it is perfect, no lumps, clumps or floaties, no "sand" in the bottom of the cup, just a great tasting smooth drink. To me it is like a refreshing beverage before a brutal workout. Once again spot on.

Energy Blend 5/5
I played around a bit with the dosage from 1/2 scoop to 1 1/4 scoop, 1 scoop is perfect for me. I will warn anyone trying it for the first time, tread lightly, this is serious stuff, start at 1/2 a scoop and work form there. At 1 scoop the tingles from the Betaine are intense, the Energy Matrix is on Red Line and you are in for a ride. For me if was a great ride. I found my workouts going quicker than usual and I was getting a few extra reps on most sets. When my workout were completed I still had gas in the tank but never experienced any crash, again this is good stuff !!

Pump 5/5
I never have a problem "Getting Up" for a workout, I train in the AM Fasted and can't wait to get to the gym. I love to train! What I do have a problem with is getting a good pump, and once again NitroNox Pro delivered. One of my arm sessions it felt like my muscle were trying to escape from my skin, several hours later my arms still felt "heavy and full" and they looked GREAT in the mirror. (not that I check myself out)

Closing Thoughts
I do believe this is the best PWO I have ever used and I look forward to trying out some of the other supplements from Genesis Sports Nutrition!

---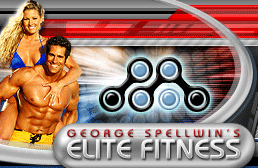 Before I even got to the gym, it hit me......hard. WOW! I was shocked at the energy boost. This stuff woke me the eff up! I haven't felt an energy boost like that in years. So it was leg day which I am not a big fan of, especially since some old injuries limit me. But idk if it was the preworkout or just the fact that I got an energy boost but my motivation was through the roof. I threw my headphones on and began jamming to the music. I hit PRs for reps on every workout, some workouts multiple sets were PRs. I was very impressed, it felt like I was on cocaine and 100mgs of dbol. The pumps were great, just the way I like them nice strong pumps but with the endurance to keep going for high reps. Most sets were in rep range of 16-22 and a few a but higher. Overall so far I am very impressed.
- RamboStallone , EliteFitness.com
---
Usually when I am done with a short run on a PWO I will give away what is left in the tub to some hard training kid I know or see at the gym that I know can't afford supplements on his own and I will go back to my favorite until I have the opportunity to log something new. This time I will finish this tub, buy another and it will now be the Favorite I Go Back Too !!

Thank you GSN for a Great Product!! - Rocket3015, AnabolicMinds.com
---
NitroNOX Pro general overall workout experience: 9/10
Overall NitroNOX PRO provided my with a good quality workout with great pump and energy. To this day im still using NirtoNOX PRO and it had been the same experience every time. Here are a few of the workouts where NitroNOX PRO worked it magic....
First Workout:
I took the product as recommended 30 min before workout on an empty stomach. And on my drive to the gym there was a point when i knew this was kicking in. I got to the gym and started my workout and by this point i was tingly all over (love that feeling) and felt great. I was about half way thru my workout and could tell that my chest pump was very nice. NitroNOX PRO pulled through and kept me focused and all the energy i needed to kill my workout. After my workout we had plans to go out and i was still filled with energy from NitroNOX PRO and had NO crashing or effects later that night.
Second Workout:
My second workout was after a long day at work and was feeling a little worn out. Well...... right before leaving work i made my shake and was off to the gym. By the time i arrived at the gym i was energized and ready to go. I will say after only a couple arm exercises my arms were feeling good!! When i was finished with my workout i could hardly lift my arms they were so pumped. I was very impressed that day because there are not many PWO's out there that i can achieve that kind of quality pump.
Energy: 10/10
The energy that NitroNOX PRO provided me with in the gym was great. The energy felt good and clean and did not make my jittery in any way. The energy seems to last for a while even after the gym and in my experience there was no type of crash.
Pump: 10/10
The pump with NitroNOX PRO in my experience was killer!! There is nothing better than a great pump during your workout. Gives you that motivation to keep pushing yourself to see how much better you can make that pump get.
Focus: 9/10
The focus was very good and did not seem to overpowering. As i went through my workouts the more i pushed the more focused i stayed. It was not an overpowering "tunnel vision" as some people say they get. This will deff keep your mind on getting that weigh up and pushing for more reps.
Taste: (Watermelon) 8/10
The smell of NitroNOX PRO is great and the taste while drinking is not bad at all. The after taste is what hurt a little and was not the best tasting. This all really boils down to there is no added "crap" to make it taste like the best thing out there. I personally look at it as do you want a solid PWO that is going to do what it says or do you want a juice box that will do nothing. Both flavors sound good and next time i try this product i might check out other flavors to what they are like comparatively. - whihm, AnabolicMinds.com
Our Products
Recommended Clinical Doses per Serving